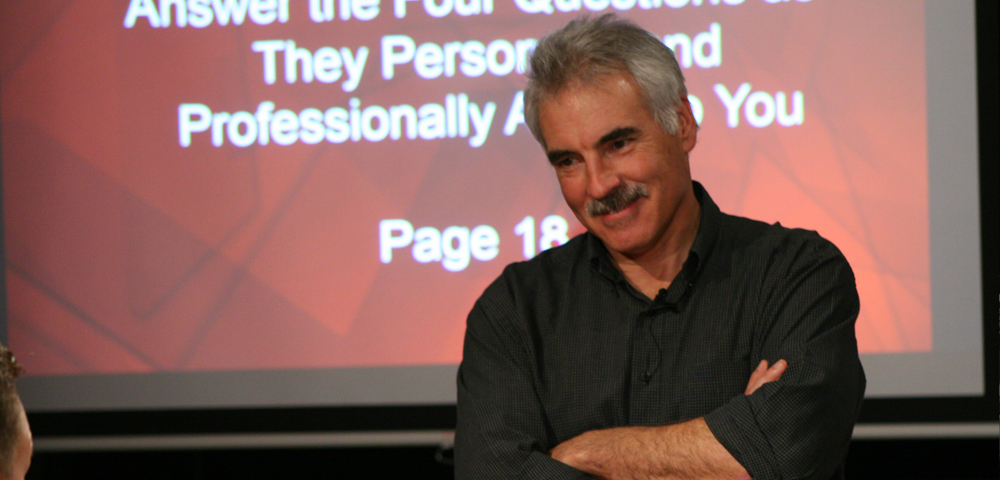 Having a powerful presenter at your next event can be the difference between individuals walking away ready to take action... or just walking away.
Called "the most passionate presenter you'll ever meet," Ken's dynamic presence on stage leaves listeners sizzling with excitement. His experience in personal and professional development will inspire your attendees to become more self-aware, defeat stress, and become more effective in their work.
From more intimate gatherings to hundreds at a time, Ken is a powerful speaker that will move your group to the next level of engagement both personally and professionally.
Speaking Topics
Why Aren't You More Like Me?™ The Secrets to Understanding Yourself and Others
Based on Ken Keis' book of the same name—understanding ourselves and the differences of others, and how that applies to every part of our life is critical to our everyday success. Professionally, career, personally- it does not matter—everyone has a personal style that is influencing their choices and preferences. If you want to be effective and intentional—then not only do you need to know yourself, but you must also understand everyone else to realize your full potential.
Secrets To Performance Optimization: A Holistic Approach To Development and Success
Everybody talks about increasing performance—but how do you do it? One of the keys is that it is rarely one item but many factors that contribute to who we are and what we need to be aware of to realize out potential. In this session we will share with you CRG's Proprietary Holistic Development Model so you have a roadmap to follow to develop yourself as well as others.
The Quest For Purpose A Self-Discovery Process to Find It and Live It!
Over 80% of individuals dislike what they do from mildly irritated to loathe. Only 10-20% actually feel fully connected to their purpose, passions, and calling. This number is not acceptable. Based on Ken Keis' book The Quest For Purpose we take you through a journey of self-discovery of confirming you purpose in all areas of your life.
Transforming Leadership: Required Skills for the 21st Century Leader
In a recent study over 70% of individuals felt that their leader was incompetent. In other research the number one reason for a leader's failure was their lack of interpersonal skills. We address this issue in this session based on our book Transforming Leadership, plus share our over 40 years of work in the field of leadership development. There are many great models on characteristics and qualities, but we help you focus on five groups of skills which are foundational to any leaders success – no exceptions! What the world needs now more than ever is Transforming Leaders!
(Workshops use the Leadership Skills Inventory-Self or LSI-360')
Why Don't You Teach The Way That I Learn?™
The debate is significant if there are really learning styles or not. However, after 30 years of working in the field with students there is no question in our experience, that there is a strong correlation between instructional and learning styles. One of the authors of the program almost failed high school, but has now authored over 4 million words of content. The school system did not have a teaching style that served him. (Workshops use the other the Learning or Instructional Style Indicators)
What Do You Really Value? How to Make the Right Decision (almost) Every Time!
What would it mean if you could make the right decision every time? Impossible? Maybe not! The challenge in today's fast paced world is that we actually have too many choices, options, and possibilities. Filtering the noise can even become burdensome unless you shift to making values based decisions. The problem is that most individuals and businesses don't know what they really value. But once you really know your core values – you can reduce your stress, increase your effectiveness and realize results quicker and faster.
(Workshops uses the Values Preference Indicator)
Dying to Live: Lifestyles of the Healthy and Wise
In the developed world over 50% of workers are stressed or highly stressed. Stress costs the UK economy 10% of its annual GDP. In the US stress related costs are over $7500 per employee annually, and in Beijing over 80% of the workforce are now highly stressed. So what to do about it? Using the framework and research found in our published Stress Indicator and Health Planner you will identify your stress levels in five critical categories, and you will be able to immediately identify what to do to improve your wellness and reduce your stress!